GameStop Makes a Play with Multiple Esports Partners, Supporting Amateur Players Nationwide
World's Largest Video Game Retailer Partners with Complexity Gaming to Launch GameStop Performance Center, The Team's New Headquarters at The Star
GRAPEVINE, Texas, March 27, 2019 (GLOBE NEWSWIRE) -- True to the core of its promise of giving "Power to the Players", GameStop is announcing today a lineup of strategic partnerships in the esports space, including an alliance with Complexity Gaming, one of North America's most elite and longest standing esports organizations, where GameStop will serve as the title sponsor of the team's new state-of-the-art headquarters at The Star in Frisco, Texas. This business move is part of a broader company strategy to engage in the esports arena to help bring videogame culture and consumer experiences to life.
 
World's Largest Video Game Retailer Partners with Complexity Gaming to Launch GameStop Performance Center, The Team's New Headquarters at The Star
"We are aiming to become the unofficial pop warner league of esports where GameStop provides fun and unique cultural experiences for player development while preparing the next generation of professional gamers – it doesn't get any better for amateurs of all ages looking to learn and compete at the highest level," said Frank Hamlin, Chief Marketing Officer for GameStop.
As a first step this May, GameStop and Complexity Gaming will open the new GameStop Performance Center, the most advanced esports facility in the country, which will serve as the new headquarters for Complexity Gaming. This 11,000 square foot center will house a public gaming area for fans and sponsors, as well as cutting-edge performance training via data analytics, enhanced gaming equipment, a video studio and a merchandise wall – and will share a location with the Dallas Cowboys headquarters, making for seamless coordination and integration between the two organizations. 
"The opening of the GameStop Performance Center represents Complexity's vision to further professionalize the esports industry and leverage the learnings from the Dallas Cowboys who also call The Star home," said Jason Lake, founder and CEO of Complexity Gaming. "We are creating a world-class facility that will engage fans both in person and online and positively impact the entire industry for decades to come."
The GameStop Performance Center will not only serve as a training ground for gaming clinics but will also be one of the premiere public headquarters where gamers can unite and share their passions for esports while celebrating their love for video games. Through this partnership, Complexity Gaming and GameStop will work to engage fans both locally within the Dallas/Fort Worth metroplex through onsite activations, and globally via online content.
As part of today's announcement, GameStop will be collaborating with some of the best esports teams and players in the country to create original content, by leveraging their love for gaming and expertise to help amateur gamers gain access to exclusive materials and experiential activities.
The professional esports teams GameStop is collaborating with include:
Complexity Gaming: Owned by Jerry Jones of the Dallas Cowboys and real estate investor John Goff, Complexity Gaming is one of North America's longest-standing and most successful esports teams, winning more than 140 championships in nearly 30 game titles over its 15-year history.
Infinite Esports: Infinite Esports & Entertainment is a diversified esports and entertainment holdings company that is home to the Houston Outlaws and OpTic Gaming, better known in the gaming community as the Green Wall – as a result of their legion of fans that don the team's uniform colors of black and green.
Envy Gaming: Dallas-based Envy Gaming is owner of global esports franchise Team Envy and the Dallas Fuel franchise in the Overwatch LeagueTM. Founded in 2007, Envy has grown into one of the largest and most-winning esports teams in the world and features internationally diverse rosters of top professional gamers and content creators from around the globe. In 2018, Forbes ranked Envy Gaming among the top 10 most valuable esports franchises in the world.
Other esports elements part of today's announcement, include:
Gaming Clinics
GameStop will develop an all new educational esports series of gaming clinics and tournaments where amateur players can participate through a mix of live and virtual events, learning insights and strategy from some of the best professionals while honing their skills on some of the most popular video games.
Matcherino
Players will have the opportunity to prove their new skills in competition through GameStop's partnership with Matcherino. As a leading crowdfunding resource for esports organizers, prize tournaments and streamers, Matcherino is partnering with GameStop to engage and incentivize fans through targeted offers that will help fuel the passion of the esports community. GameStop will be participating in hundreds of amateur tournaments in 2019. 
Collegiate Star League
To further amplify its audience reach with amateur players, GameStop is partnering with Collegiate Star League (CSL) to activate collegiate esports tournaments across online and on-campus platforms. As the official retail partner of CSL, GameStop will have a presence across all digital platforms, including social media channels – and will participate in key events, including the Summer School League, back to school campus tour in the fall of 2019 and 2020 CSL Grand Finals.
Esports Watch Parties
GameStop will provide unique fan experiences for esports aficionados in major markets across the country, giving gamers special access to exclusive events, merchandise and more.
To learn more about GameStop and esports, please visit http://www.GameStop.com/esports
About GameStop
GameStop, the world's largest video game retailer, offers the best selection of new and pre-owned video gaming consoles, accessories and video game titles, in both physical and digital formats. GameStop also offers fans a wide variety of POP! vinyl figures, collectibles, board games and more. Through GameStop's unique buy-sell-trade program, gamers can trade in video game consoles, games, and accessories, as well as consumer electronics for cash or in-store credit. GameStop Gives, the retailer's social responsibility arm, unites with its associates and guests in supporting charity by giving more than $18 million since 2015. The retailer operates thousands of locations around the world under the GameStop, EB Games and Micromania retail brands. Fans can find their local GameStop store using the company's online store locator tool.
To get the latest news on video gaming and gear, follow GameStop on Twitter, Facebook, Instagram and YouTube. GameStop, EB Games, and Micromania are part of GameStop Corp. (NYSE: GME), a global specialty retailer that makes the most popular technologies affordable and simple.
About Complexity Gaming
Complexity Gaming is one of North America's longest standing and most successful esports organizations, now owned by Jerry Jones of the Dallas Cowboys and real estate investor John Goff. The esports organization is led by Co-founder and CEO Jason Lake, considered by many to be one of the founding fathers of esports in North America. Complexity Gaming has won more than 140 championships in nearly 30 game titles over its more than 15 year history. Staunchly committed to passion, professionalism, and a player-first mentality, Complexity Gaming has been continuously recognized as a global leader in modern esports.
About Infinite Esports & Entertainment
Infinite Esports & Entertainment is a diversified esports and entertainment holdings company led by Neil Leibman (Co-Owner, Texas Rangers) and President Ryan Musselman. Based in Texas, Infinite is building an ecosystemic structure around its teams and organizations and is looking to shape the future of esports. Infinite is home to OpTic Gaming, Houston Outlaws, and Obey Alliance; industry-defining esports, media and entertainment organizations widely known for their passionate global communities and perennial successes across multiple esports titles.
About Houston Outlaws
As one of the leading organizations competing in the Overwatch League, the Houston Outlaws proudly represent Houston, San Antonio, Austin, College Station, and surrounding areas. Boasting some of the most memorable personalities in the circuit, as well as an industry-leading localized outreach program, the Houston Outlaws also represents a significant milestone in the development of esports history. Houston Outlaws' #AnteUp ethos acts as a frontier toward shaping the new norm in esports community engagement.
About OpTic Gaming
Founded in 2006, OpTic Gaming is an industry-defining esports, media, and entertainment organization. With an audience built up over a decade, they are widely recognized for their extensive impact, passionately engaged global audience, and outstanding rate of competitive success. Their reach includes teams in major esports scenes, including League of Legends, Call of Duty, CS:GO and Gears of War.
About Envy Gaming
Envy Gaming, Inc. is the owner and operator of popular esports franchise Team Envy and Overwatch League franchise the Dallas Fuel. Founded as a professional Call of Duty team in 2007, owner Mike Rufail has grown the Dallas-based organization into one of the largest and most-winning esports groups in the world. Today, Envy Gaming competes, streams and produces content across multiple titles including Overwatch, Call of Duty, CS:GO, PUBG, Paladins, Rocket League, Street Fighter V, FIFA and Fortnite. Envy was named the 2016 Esports Team of the Year. For more information, visit Envy.gg.
About Matcherino
Matcherino develops, owns and operates the industry-leading software platform for game publishers and tournament organizers (TOs) to run more successful, efficient, and regulation-compliant esports events. The Matcherino platform includes a range of core functionality and proprietary tools to enable and manage tournament prize pools, player registration, ticketing, ecommerce, and Matcherino "Sponsor Quests" for advertisers.
About Collegiate StarLeague
Collegiate StarLeague (CSL), a division of WorldGaming, is the world's largest collegiate gaming league. Since 2009, it has awarded over $650,000 in scholarship money to student gamers from around the world. CSL has over 52,000 registered players across 1,600 registered colleges and universities. For more information, visit www.cstarleague.com.
About The Star
The Star is the 91-acre campus of the Dallas Cowboys World Headquarters and training facility in Frisco, Texas. Developed as a first-of-its-kind partnership between the City of Frisco and Frisco ISD, The Star features Ford Center, a 12,000-seat stadium that hosts Frisco ISD football games and other events; Cowboys Fit, a 60,000 square-foot gym developed in partnership with leading fitness developer, Mark Mastrov; and Cowboys Club, a members-only club where the country club meets the NFL; The Omni Frisco Hotel, a 16-floor, 300-room luxury hotel; Baylor Scott & White Sports Therapy & Research at The Star, a 300,000 square-foot center of excellence for sports medicine; as well as a variety of shopping, dining and nightlife options throughout The Star District. For more information on The Star, visit www.TheStarInFrisco.com.
Contact:
Michael Delgado
GameStop Public Relations
(817) 722-7575
MichaelDelgado@gamestop.com
Jenny Love
LDWW
(913) 226-3544
Jenny@ldwwgroup.com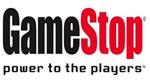 Source: GameStop Inc.