GameStop Gives Releases Limited-Edition PowerA Xbox One Controller in Support of Autism Awareness
GameStop Accepting Donations Nationwide During World Autism Month
GRAPEVINE, Texas, March 28, 2019 (GLOBE NEWSWIRE) -- GameStop Gives partnered with PowerA to create a limited-edition Xbox One wired controller to support the understanding, acceptance and inclusion of people with autism spectrum disorder. Releasing on March 31, this Only at GameStop controller designed by PowerA will help raise funds in support of autism awareness.
 
GameStop Gives partnered with PowerA to create a limited-edition Xbox One wired controller to support the understanding and acceptance of people with autism spectrum disorder.
PowerA Design Manager, Brandon Smith's personal experience raising a young son with autism and interacting with friends and families within the autism community influenced the design of the controller. With each purchase of the controller, GameStop Gives will donate a portion of the profits to the nonPareil Institute to help teach adults with autism digital technology skills in various domains and work toward building games and items for the digital marketplace. One of the games developed by nonPareil Institute Crew, To Catch A Monkey, will also be provided for free with each purchase of the GameStop Gives controller. 
"GameStop is committed to supporting the autism community and spreading the power of gaming for good. We hope the powerful message behind the development and design of this unique controller resonates and makes the end-user feel good about gaming and its ability to be inclusive," said Eric Bright, VP of merchandising at GameStop.
The GameStop Gives controller release coincides with GameStop's fourth annual Autism Awareness Campaign that starts March 29 and runs through April 30. GameStop will be taking donations at checkout to benefit Autism Speaks® and its NXT GEN Coders Program, and nonPareil Institute. Last year's fundraising campaign launched the NXT GEN Coders Program powered by GameStop, which awarded $250,000 in grants to 14 organizations from coast to coast.
Additional ways GameStop guests can Game for Good during the month of April:
Donate at checkout. Guests can give $1 or more or round up their purchase. Plus, PowerUp Rewards members will receive triple PowerUp Rewards points on the donation amount.
Donate PowerUp Rewards points. Members can donate points to charity in the PowerUp Rewards Center.
Trade in for Charity. Donate up to 100 percent of trade-in value to charity when they bring used video game hardware, software, accessories or consumer electronics to GameStop.
According to Autism Speaks, autism spectrum disorder refers to a broad range of conditions characterized by challenges with social skills, repetitive behaviors, speech and nonverbal communication. There is not one autism but many subtypes, and each person with autism can have unique strengths and challenges. Autism affects at least 1 in 59 children.
To find your local GameStop, visit www.gamestop.com. To learn more about the NXT GEN Coders Program or nonPareil Institute, visit respectively: www.autismspeaks.org/ or www.npitx.org
ABOUT POWERA
PowerA is a team of gaming enthusiasts with a passion for our products and partnerships. While innovation is key, we strive to provide our customers with an authentic and genuine gaming experience, no matter what platform they use. PowerA empowers customers to "play your way" by providing best-in-class licensed accessories, variety, and options for gamers across multiple platforms. PowerA products can be found at popular retailers in North America, Latin America, Europe, Australia, and more. Visit www.PowerA.com for more information.
ABOUT GAMESTOP CORP.
GameStop, the world's largest video game retailer, offers the best selection of new and pre-owned video gaming consoles, accessories and video game titles, in both physical and digital formats. GameStop also offers fans a wide variety of pop vinyl toys, collectibles, board games and more. Through GameStop's unique buy-sell-trade program, gamers can trade in video game consoles, games, and accessories, as well as consumer electronics for cash or in-store credit. GameStop Gives, the retailer's social responsibility arm, unites with its associates and guests in supporting charity by giving more than $18 million since 2015. The retailer operates thousands of locations around the world under the GameStop, EB Games and Micromania retail brands. Fans can find their local GameStop store using the company's online store locator tool.
Media Contacts:
GameStop Corp.
Martha Sotelo
(817) 424-2099
MarthaSotelo@gamestop.com  
PowerA
Anita Lavine
(206) 770-7075
Anita.lavine@porternovelli.com
A photo accompanying this announcement is available at http://www.globenewswire.com/NewsRoom/AttachmentNg/a2c11b99-ab39-4123-974b-bac9fe4835b6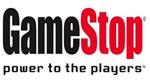 Source: GameStop Inc.