GameStop is committed to cultivating innovation within the retail industry and leading the charge in discovering new technology advancements that drive positive customer experiences.
Giving Video Game Products & Consumer Electronics a Second Chance
Technology has long been a staple of the GameStop business and the refurbishment of video game hardware and software and consumer electronics is one of our competitive advantages and critical components of our buy-sell-trade model. GameStop operates global refurbishment operations centers (ROCs) in Australia, Canada, France, Germany, Ireland, Italy, Sweden, Spain and the United States.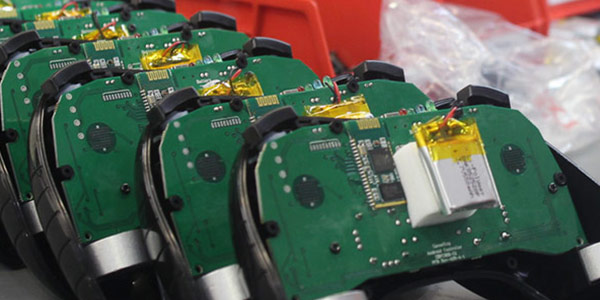 The ability to receive the video games and consoles that a customer brings in for trade, repair them and return them to the consumer market is something no other retailer can do as well as GameStop. In addition, our largest state-of-the-art facility in Grapevine, Texas also has proprietary technology to refurbish the many different brands and operating platforms of smart phones and tablets.
GameStop's refurbishment capabilities is not only good for business, it is also good for the environment. In 2016, our 10 ROC facilities around the world recycled more than 2,9 million pounds of ewaste by cleaning, repairing and reselling refurbished products in our different retail channels. This represents a more than 50% increase since we first began tracking this in 2013.
Rewarding Customers for Their Loyalty
GameStop's PowerUp Rewards loyalty program is one of the most successful customer resource management programs in the retail industry. Since launching five years ago, today the loyalty program has grown to more than 50 million members globally.
Through the program's unique online portal (www.poweruprewards.com), members are able to manage their reward points, shop for rewards, see customized recommendations and maintain their video game libraries.
The innovation behind the PowerUp Rewards program is that it is much more than a loyalty or relationship program, it is a platform that enables GameStop to gain valuable insights, increase brand loyalty, acquire new customers, successfully launch new business initiatives, provide customers unique exclusive offers, and drive overall market share for GameStop.
Accelerating the Pace of Change in the Retail Industry
In early 2014 GameStop launched the GameStop Technology Institute (GTI), a new business unit focused on creating affiliations with leading technology corporations and academic institutions to discover and deliver business innovation and technology solutions to better address the needs of today's empowered consumer.
GTI's sole mission is to explore and build best-in-class research and development processes to create and implement within GameStop's global physical and digital retail locations the next generation of new, innovative business applications.
Rooted in GameStop's strong legacy of technology, understanding customer needs and ability to deliver exceptional customer service through its PowerUp Rewards loyalty program, the GTI R&D portfolio will include a focus on enhancing consumer interaction technologies and developing business solutions that help drive traffic to all retail channels.